A universal story about sisterly love, great adventures and the inevitable hardships of life. Six-year-old Astra tries to stop her sister from taking part in a dangerous mission. However, when Anna needs help, the little girl does not hesitate and goes into space herself.
sensitive content: disease
Competition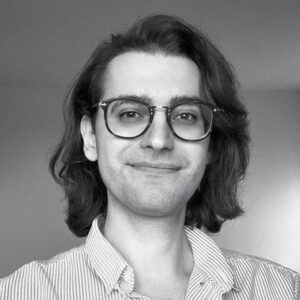 Michał Łubiński
Director and screenwriter. While Michał is an architect by education, animation is a passion to which he devotes every free moment. His first film Bed Side Story was acclaimed at film festivals such as the Warsaw Film Festival and the Zubroffka Short Film Festival, and won two awards. In 2018, as part of pitching at the ANIMARKT Stop Motion Forum in Łódź, Astra received, among others, a special mention from the Centre for Audiovisual Technologies CeTA in Wrocław.
Awards
The special mention from the CeTA in Wrocław