News
Ale Jury! #7
Young People's Jury: feature and short films.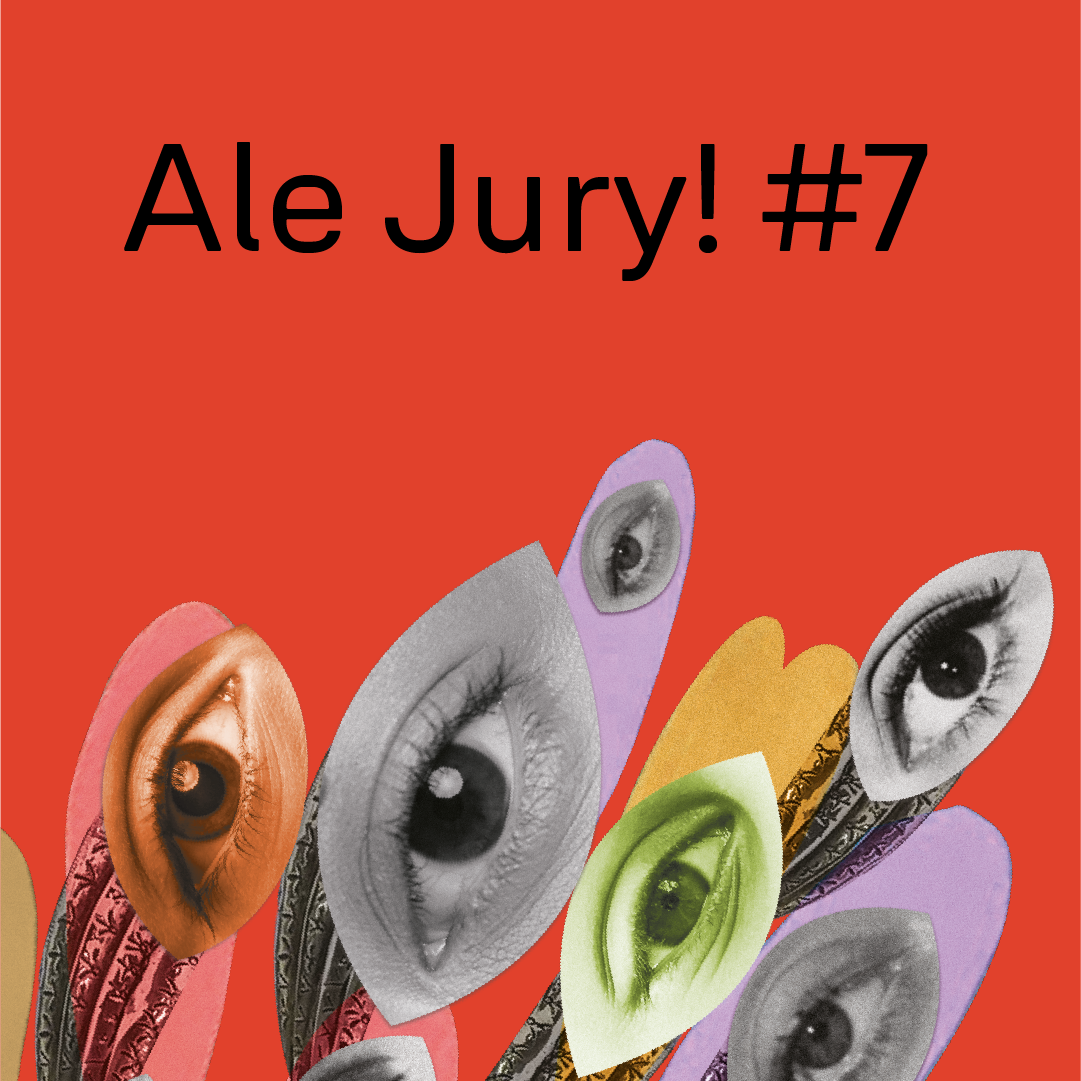 Young People's Jury
Feature films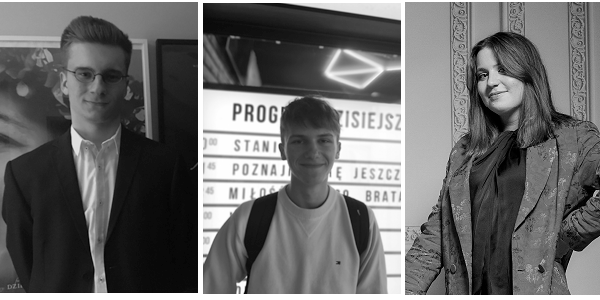 Adrian Michalski
Winner of the Film Knowledge and Social Communication Olympics and an amateur filmmaker. He made his first films together with friends already in primary school. He has directed two short films: Hunger and thirst and Return. A cinephile, open to all film types and genres – an admirer of Christopher Nolan's cinema, the niche works of Apichatpong Weerasethakul and low-budget action films from Uganda.
Filip Kirow
A passionate cinema lover. Finalist of the Filmsteria film festival and winner of the 11. edition of the Film Knowledge and Social Communication Olympics. He was also awarded a distinction in Portrait – a national photography competition. He loves the films of Dogma 95, the black series of Polish documentary films and Xavier Dolan's cinema. In life, he is guided by the Yes Theory.
Karolina Porada
This year's graduate of the Secondary School of the Presentation Sisters in Rzeszów. She is passionate about innovative, unconventional trends in cinema, especially the French New Wave and postmodernism. Together with friends, she creates amateur short films. Apart from cinema, Karolina is interested in symbolic painting and English literature. A finalist of the 6. edition of the Film Knowledge and Social Communication Olympics.
Young People's Jury
Short films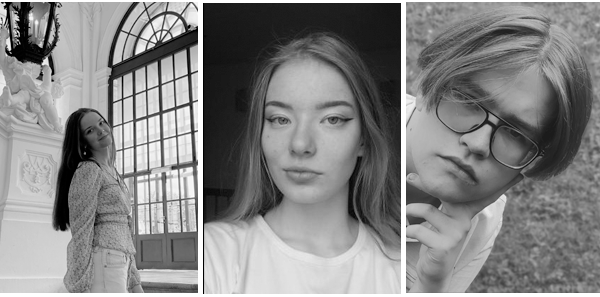 Martyna Kaczorowska
Fascinated by cinema since she can remember, Martyna has taken particular pleasure in exploring more and more areas of film art reception. Her greatest achievements include taking part in the Stories of the Future project organised by the National Film Institute and becoming a finalist of the Film Knowledge and Social Communication Olympics, as well as taking part in an international film writing course run by The New York Times during this year's summer holidays.
Katarzyna Ogrodnik
This year's high-school graduate from Wrocław, Katarzyna is always on the lookout for her film favourites. She loves good science-fiction and clever plot twists, as well as the soundtracks of Clint Mansell, Ramin Djawadi and Ennio Morricone. After hours, she is a student of the fourth class of double bass and second class of rhythmics at the State School of Music.
Arkadiusz Kryska
A graduate of High School no. 5 in Bielsko-Biała, student of Law at the University of Silesia. Passionate about philosophy as well as Polish and East Asian cinema. On a daily basis, he masters his skills in film editing, and sometimes tries his hand at journalism (the interview Teenagers who conquer cinemas). A fan of Wojciech Smarzowski, Marcin Jankowski, Giorgos Lanthimos, Naoki Urasawa and Silesian dumplings.