News
The first winner of Platinum Goats announced!
Who is the first winner of the Platinum Goats  of the 40. International Young Audience Film Festival Ale Kino!?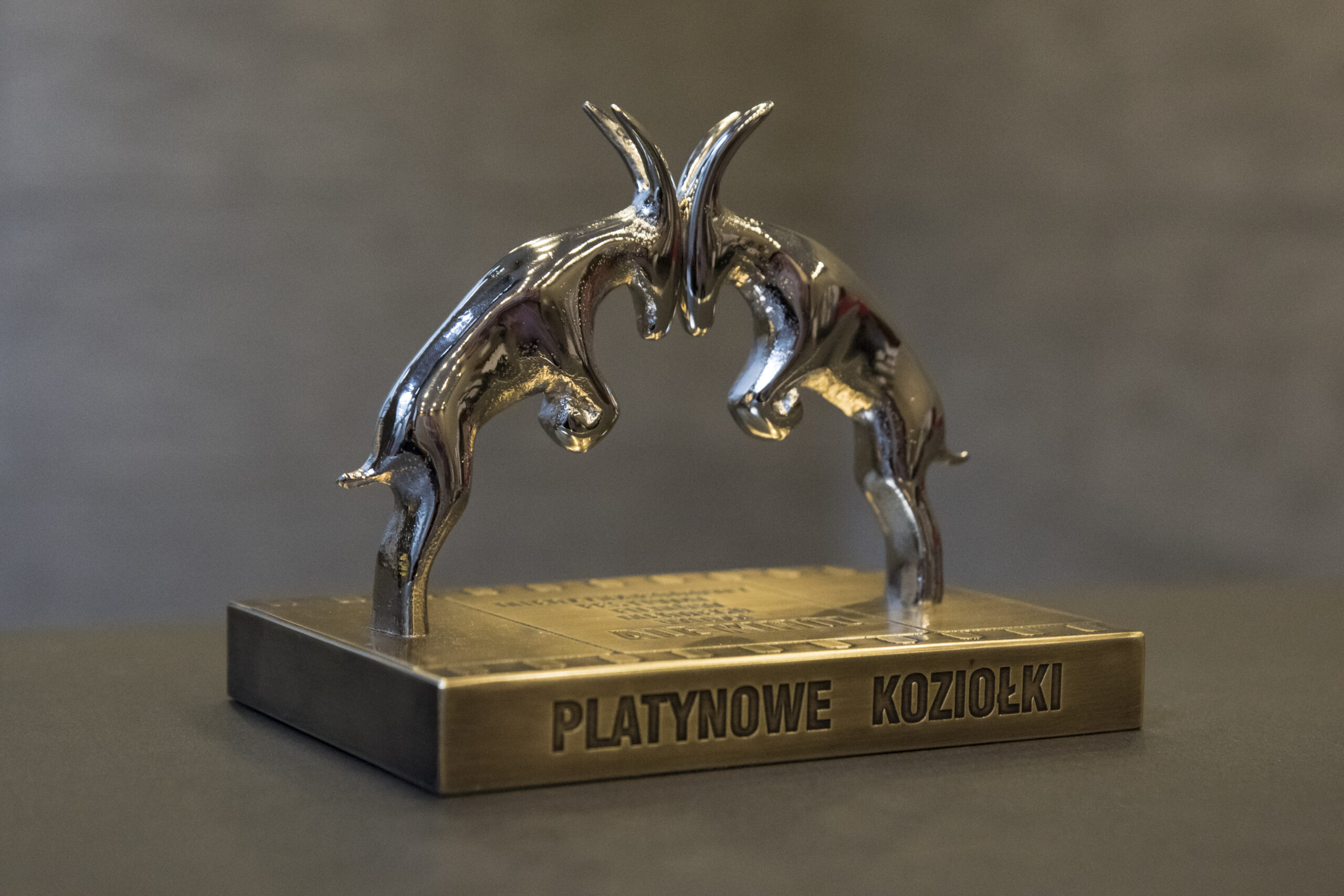 The Platinum Goats award was initiated in 2002 by the organisers of the International Young Audience Film Festival Ale Kino! to draw attention to the most important personas and phenomena in children's cinematography dedicated to children. The award plays a special role in promoting the idea of valuable, non-commercial Polish, European and international film art for children and young people which is beyond wide distribution circuit.
The first person to have been honoured with this award was Maria Kaniewska, an outstanding Polish director, screenwriter, actress and educator, creator of such films as: Awantura o Basię, Szatan z siódmej klasy, Panienka z okienka or Pierścień Księżnej Anny. Other winners include: Stanisław Jędryka, Witold Giersz, Dorota Kędzierzawska, Andrzej Maleszka, Andrzej Wajda, Hanna Polak and Andrzej Celiński, SE-MA-FOR Studio, the project of the Polish Film Institute – the School Film Archives, TV Studio of Animation Films in Poznań, the film Magic Tree directed by Andrzej Maleszka, Václav Vorlíček, Jiří Menzel, the film The Story of the Golden Boot directed by Sylwester Chęciński, and Co Hoedeman. Platinum Goats were also awarded to characters from prominent animated series: Miś Uszatek, Bolek and Lolek, Reksio and Matołek the Billy-Goat.
The award is presented every year during the Ale Kino! Festival.
The organisers of the 40. International Young Audience Film Festival Ale Kino! have decided to award the first Platinum Goats to the production company ANIMOON.
For its outstanding contribution to contemporary Polish animation for children and for the wealth of perfectly documented concepts for future films. We are keeping our fingers crossed for as many of them as possible to reach cinema screens. And since we feel that ANIMOON is still at an early stage of its career, we hope that our modest award will expand the list of factors motivating the creators to continue their excellent development. Meanwhile, responding to the request expressed in the title of one of your films, we send you a warm hug!
They have already won nearly 10 times more awards than the number of years they have existed, and the studio was founded less than a decade ago. This year, among other distinctions, the studio and their co-production partners were honoured with the title of Producer of the Year at Cartoon Movie – a prestigious co-production forum for European animated feature film projects. Also this year, they brought to Polish screens, as producers or co-producers, as many as three full-length animations. Quite an achievement!
A major part of their work is dedicated to young audiences.
They make their own films, some commercial or entertainment productions, as well as series and feature-length films. No matter the form, they always release high-quality cinematography with interesting and clever stories paired with original visual concepts.
The abundance of ideas contained in their animation projects is fascinating. Perhaps not all of them will have a chance to reach the production stage, but the people who are behind the studio know perfectly well that it is worthwhile and necessary to have many ideas constantly and patiently developed in order to produce at least one good film.