Aaaah! is a cry of pain, surprise, fear, joy, songs, grumbling, laughter, anger… Aaaah! is the expression with which children, these primary and innocent beings, experience life in a community, framed by the whistles of adults.
Ale Kino! Young Programmers / Competition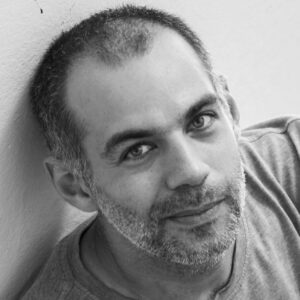 Osman Cerfon
Osman Cerfon is a French director of animated films. After studying graphic design and following training at the Beaux-Arts in Épinal, Osman Cerfon completed his studies at the La Poudrière school. He worked on various projects as a screenwriter or technician for Folimage, then at Jesuisbiencontent. Since 2013, he has worked closely with Miyu Productions, an animation studio which notably produced his short film I go out to buy cigarettes which also won awards at numerous festivals (including Locarno).