Damien, a 16-year-old competitive swimmer, clashes with his coach at practice. In parallel, Damien plays with his younger brother at a hotel waterslide, but his erratic behaviour reveals a painful secret hidden beneath the surface.
sensitive content: sexual violence
Competition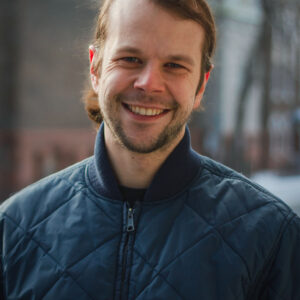 Mattias Graham
A filmmaker, Mattias graduated in fine arts from Concordia University. His films focus on prairie motifs, masculinity and helping others to tell their stories. He also works as an editor and is a long-time member of the Saskatchewan Filmpool Cooperative.
Trailer