When 15-year-old Ruby realizes she is having her period, she doesn't want to ask her mother to buy her period products, because she knows their financial situation doesn't really allow it. To make sure she doesn't bother anyone with her problem, she tries to solve it herself.
sensitive content: class inequalities
Competition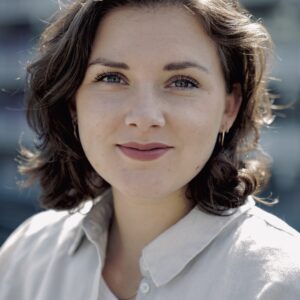 Emma Branderhorst
A graduate in directing at the University of the Arts in Utrecht. On numerous occasions, she has worked as an assistant director on major Dutch film productions and has been a casting director for several years. Her short film Onderhuids (Under the Skin) had its international premiere at the Berlinale Generation 2020 and won the Wildcard award at the Dutch Film Festival.
Trailer