Ale Jury! 6#
Children's Jury – short and feature films.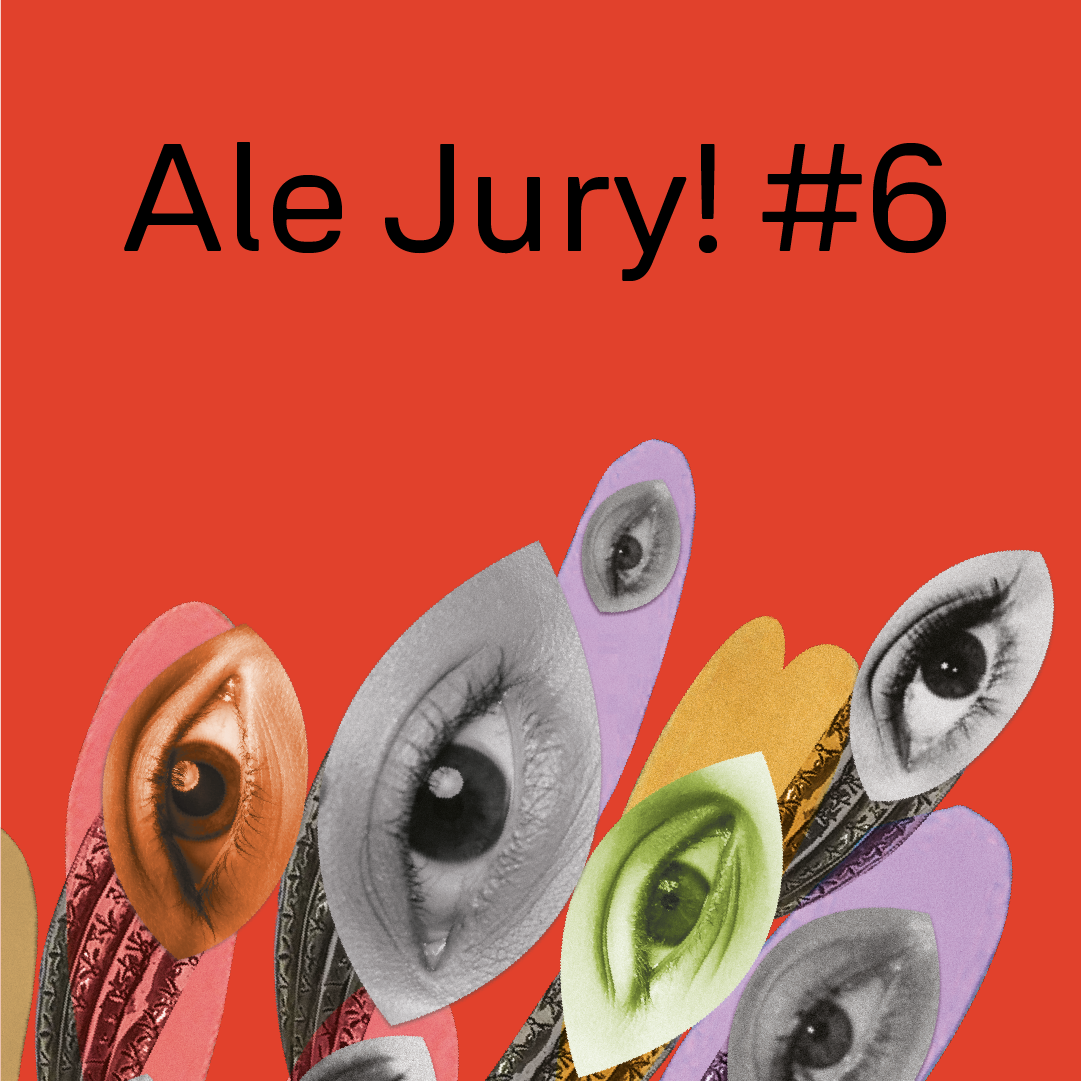 Children's Jury - short films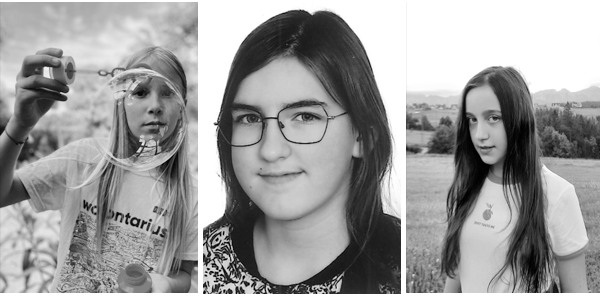 Łucja Wiatr
She comes from a family of film freaks; she has been in the audience of every edition of Ale Kino! since she was five. A scout, volunteer and horse lover. An active member of the community, honoured with this title at the end of the past school year. A traveller who loves the sea but does not stay away from mountain paths either. By entering the competition to become a member of the jury, she followed in the footsteps of her older sister Ida, who did the same a few years ago.
Hanna Leśnik
She lives in Zbąszyń and attends the eight grade at A. Fiedler Primary School. In her free time, she plays violin in a folk band, cultivating the traditions of Region Kozła. She believes that folk music and handicrafts forge intergenerational bonds. Hanna has participated in the Ale Kino! Festival for several years, attending animation workshops and being a jury member. This gives her great joy, as she is fascinated by learning about the world view of her peers.
Helena Witkowska
A student at the Ursuline Sisters UR Primary School in Poznań. She is very fond of music and film-making. She took part in the Animator of Tomorrow animation film-making workshops as part of the Animator festival. Helena is the co-author of the films Dancing Papers, Shoes of the Decayed King, An Escaping Camera and most recently, Gazette. She loves taking photos and posting them on social media. She also enjoys playing football and drawing.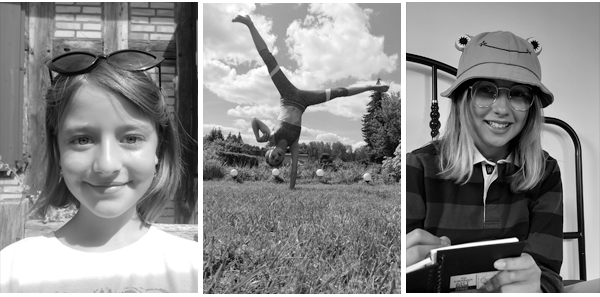 Jagna Przybylska
She is 10 years old and a fan of the Ale Kino! Festival. She goes to music school and is learning to play the cello. She enjoys reading books and comics. Jagna would like to become an actress. She is a member of the school drama club. Interested in stop-motion animation, she co-created films during the Animator of Tomorrow workshops. She likes watching good films, and she has already seen a lot of them at the Ale Kino! Festival. That is why she applied to be part of the children's jury.
Małgorzata Jakubowska
She loves watching films and looking after animals – she has three dogs, a cat, a hamster and hens. Together with her brother, she also helps her dad with the bees. She spends her free time drawing, painting and creating artwork. Magłorzata also enjoys swimming, gymnastics and meeting with friends. She attends filmmaking classes, where she learns how to create animations, as well as tries her hand in photography and making short films.
Maria Bulińska 
She lives in Murowana Goślina and is a fifth-grade music student. Maria is passionate about drawing. She also loves to read, meet her friends and listen to music. Her most beloved performer is Ralph Kaminski, she also likes Kwiat Jabłoni and Sonbird. Maria has been performing at Park Dzieje for the past two years. She applied for the jury because she is sure it will be an interesting adventure.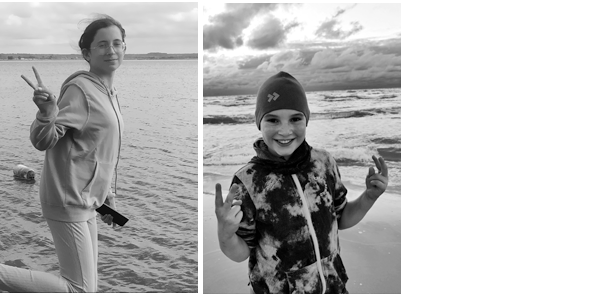 Michalina Grześkiewicz
She loves to read and watch films, but dance is her greatest passion. Being avidly interested in what is happening around her, she would like to become a journalist. She is consistent, creative and a social person. She likes to travel and meet new people. Michalina has known Ale Kino! Festival since she was a little kid – her family attended the event even before she was born, and it was only natural that it became very important to her, too.
Stanisław Brożyński
A student at the Primary School no. 33 in Poznań, currently a fifth-grader. His passion is building with Lego blocks. He loves playing Minecraft and car racing games. Stanisław is learning to play the drums, previously he played the guitar and sang in the choir at his music school. Stanisław enjoys cycling, swimming and hiking in the mountains. He is very fond of watching good films, and makes videos for his brother about his favourite toy Pingus or about Lego.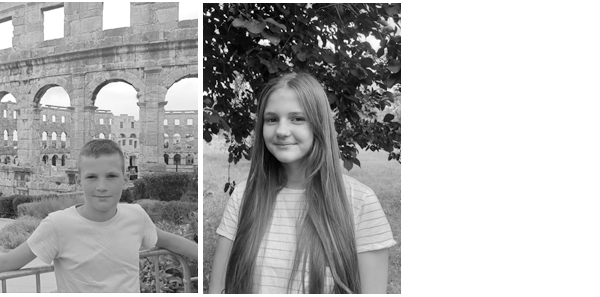 Wojciech Borucki
He trains football and enjoys water sports such as wakeboarding and skimboarding. In his free time, he plays computer games, builds with Lego blocks and jumps on a trampoline. In the evenings, he often watches films with his family – his favourite genres are thrillers and comedies. Wojciech loves animals, most of all cats and dogs. He applied for the children's jury because he likes films and would like to see what an international film festival looks like.
Weronika Kuzdra
An eight-grader passionate about contemporary dance, roller-skating and learning Spanish. She enjoys reading and breaking her own Rubik's cube records. She loves animals, especially dogs and pandas. Weronika's first visit to the cinema was when she was only 10 days old.
Jury dziecięce - filmy pełnometrażowe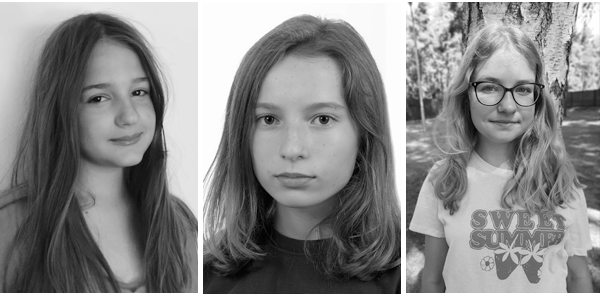 Agnieszka Kuzdra
She enjoys drawing, constructing things, as well as designing and sewing clothes for her dolls. Agnieszka feels really great during drama classes. She is passionate about Harry Potter and everything related to the character. She also likes playing Roblox, Minecraft, Toca Boca Live World and The Sims. Cycling and hanging out with friends are also among her favourite activities. She has attended the Ale Kino! Festival for years, and is very much looking forward to meeting other cinema lovers as a juror.
Barbara Przybylska
She fell in love with films and books when she was still a toddler. She loves old Polish classics such as The Saragossa Manuscript and The Doll. A great fan of The Fearless Vampire Killers, Amelia and Jojo Rabbit. She also passionately watches TV series, from the Polish Seven Wishes to Umbrella Academy and Stranger Things. Barbara is particularly interested in the play of colours, camera work, scene layout and editing. She started learning at High School no. 12 in Poznań in the film and theatre class.
Ewa Kromuszczyńska
A student of the Poznań Choir School. She sings a lot, but likes to spend her free time watching films and reading. Ewa particularly enjoys screen adaptations of books, where she can look for differences and similarities. She prefers live-action cinema to animation. As this is her first experience with being a member of a film festival jury, she is very curious to see what it is like and looks forward to the screenings and discussions.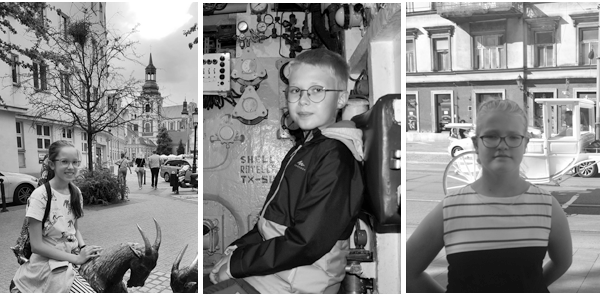 Milena Lis
She really enjoys drawing graphics, creating posters and collages. She enjoys watching films at home and in the cinema, reading books and playing the ukulele. Milena is interested in film production – she makes and edits films, as well as records music videos with a friend. She loves conversations and discussions, playing outside, travelling and crocheting, for example making baskets. On top of that, she is fascinated by various films.
Marcin Skrobała 
He loves making his own films. He attended a film camp in the summer and takes animation classes during the school year. His favourite film series are Minions, Mr. Bean, Harry Potter and Johnny English. Marcin is a fan of Rowan Atkinson. He is also interested in music, playing the guitar and the piano. He loves looking at old videos and photographs and listening to music from cassettes and records.
Zuzanna Matysiak
In her free time, she enjoys swimming, playing badminton, writing poetry, spending time with animals and with her friends outdoors. In addition, she often goes to various cinemas and theatres in Poznań. She entered the Ale Kino! children's jury competition, because she has attended the festival since she was very young, and now wants to go one step further.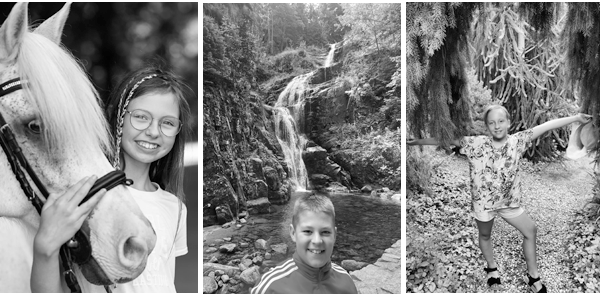 Maja Chojnacka
Her greatest passion is horse-riding. In her free time, she listens to music – especially pop and k-pop – reads books, rollerblades and runs. She also loves watching films, which is why she decided to take part in the children's jury competition.
Patryk Olejniczak
He graduated from the fourth grade in a sports class with distinction. A volleyball player and a passionate fan of automobiles. In his free time, he enjoys playing computer games. Patryk also really likes watching all kinds of films, especially cartoons. As a festival juror, he is interested in how others want to present the world and their characters through animation.
Stefania Bylka-Kanecka
She has just started the fourth grade. A fan of cooking and archery, she is interested in history, particularly the Middle Ages. She likes listening to everything: audiobooks, radio shows, stories, people, sounds and music. Stefania wanted to join the jury because she also enjoys watching films, is interested in what happens behind the scene and is always curious about how much the actors rehearse before filming their scenes. She enjoys stepping into different roles herself and knows how to do it.