Interview
Animation has the potential to tell multi-layered human stories - Maria Cristina Pérez, the director of It's All Salt's Fault as interviewed by Kuba Armata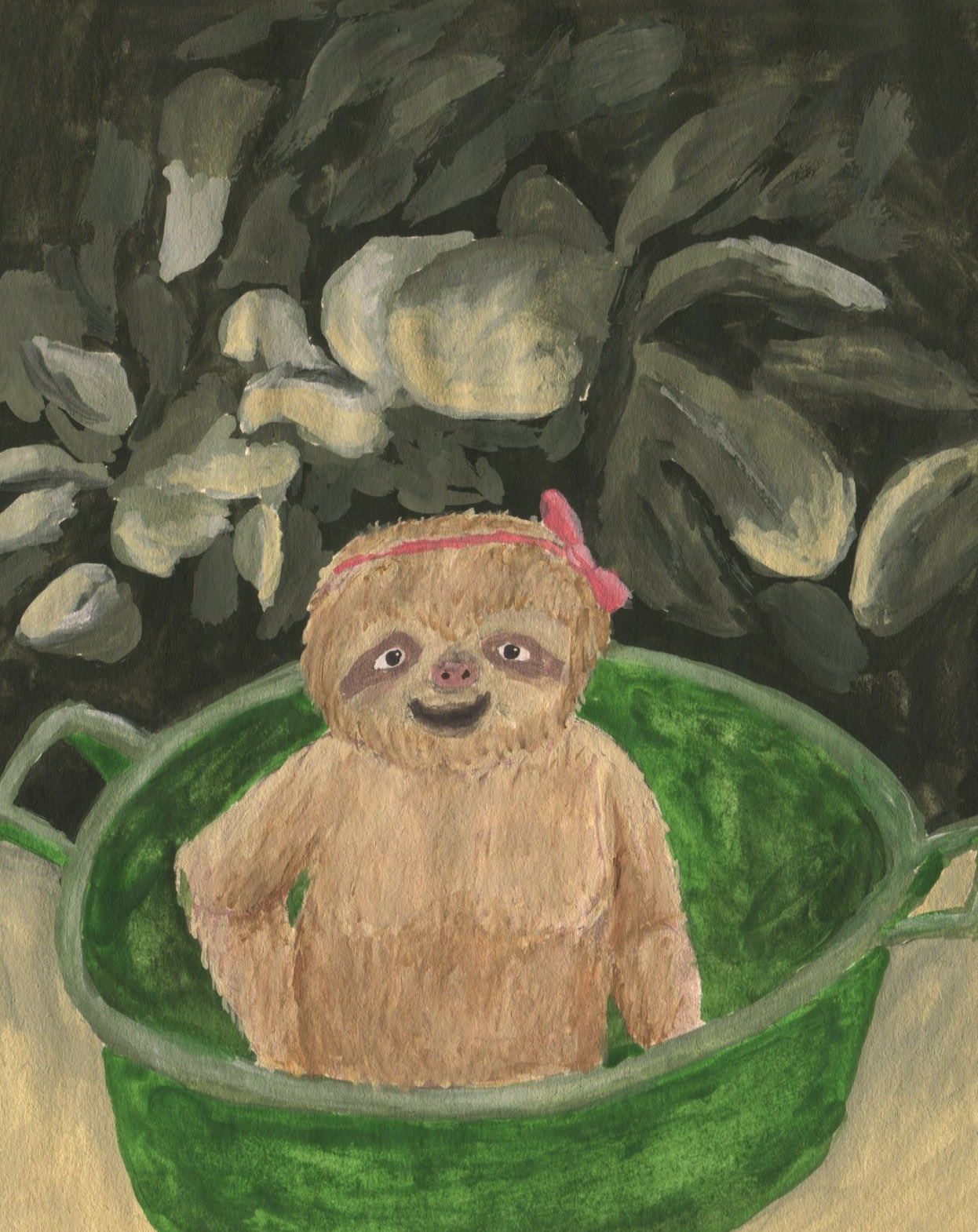 It's All Salt's Fault received Marcin award during 39. Ale Kino! festival.
The youngest daughter of a family of sloths rebuilds her parents and three sibling's story. Behind the normality of a family, the wild spirit appears in everyday life details, turning into untameable memories.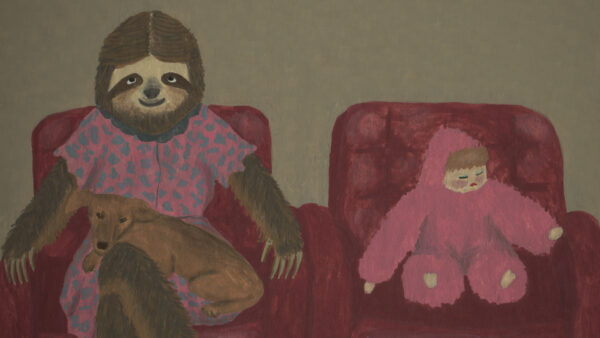 Kuba Armata: It's All Salt's Fault is a very personal portrayal of complicated family relationships in quite turbulent political times. Are you telling your own story in this film?
Maria Cristina Pérez: It's largely a fictional story, although in dealing with the theme of family and childhood memories, I was undoubtedly inspired by several situations I knew from my own youth. But in general, it's a made-up story built around the fragility of family ties – a problem that many of us know all too well. Hence, I would rather say it is more of a personal reflection than a memoir. I started thinking about it when I was finishing my second short film Coffee Break, about the behaviour of some animals which hide their true nature. At the time, I was wondering how to portray what made us wild and human at the same time, and I started to transfer this idea to the family environment. Because that was another subject I had wanted to talk about for a long time. As a result, I decided to combine two things that had been on my mind within one film. Besides, I really liked the idea of telling a story through family photographs. The secrets and what lies behind all those beautiful photos.
Does telling such a story, even if it was only vaguely inspired by your own memories, bring any relief? Does it serve as a kind of therapy?
It seems to me that saying what you want, from your own point of view, is always a source of relief, and certainly makes you feel honest with yourself. Watching the reactions to my films, I feel that what I wanted to say has been deciphered and understood, which gives me great satisfaction.
In this moving story, we observe a family made up not of humans, but of sloths. These animals are not so well known in our cultural circle. Why this choice?
Sloths mainly inhabit Central and South American territories, so in Colombia, where I come from, they are much more common and well known. When I started giving a thought to this film, there was a real boom when it comes to popularity of this species in our country. I saw them literally everywhere, largely due to the popular Disney animation Zootopia. I feel that – as a species – they are perfect for exploring both the human and animal characteristics of a typical family. That is why the sloths in my film behave mostly like humans, but at one point in the story they also eat leaves from a tree. The possibility of mixing these two aspects and a certain ambiguity associated with it was the most interesting to me. Also, because of how sloths look like, they can be very expressive, which is extremely important in the context of animation. I've always believed that their faces are very human-like, which probably makes it a little easier to give them more of our characteristics.
It's a beautiful, yet heavily nostalgic animation that pays homage to a child's perspective. Do you miss it a bit?
There is indeed a lot of nostalgia in the film. This was an important aspect of my work, relating to childhood memories, which tend to be bittersweet. I think the sentimental tone that wraps the story relates mostly to the main character's feelings and how she deals with memories from the times of her youth. I also think that at the end of the film, when true humanity is expressed through a series of cracks in the family life, the story is ruptured by a certain feeling that each of us, at some stage in our lives, has felt. A flashback to the time when we remembered some worthwhile moments from our past. I believe that who we are is largely a product of everything we have experienced, felt, suffered in life. This will forever be embedded in our minds and will probably influence what we think and how we behave.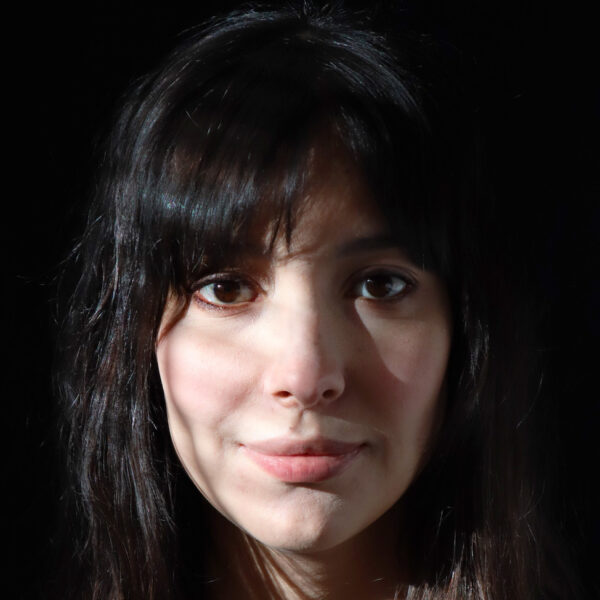 Maria Cristina Perez
We live in a very fast-paced world these days. Do you think that, like the father of the family in your film, we need to slow down a bit and go back to our roots and our relationship with nature?
I think going back to our roots also means becoming aware of our humanity. It makes us realise that the actions we take can affect others. I agree that the world we live in today is very fast paced, and in our desire to fit in and achieve our own goals, we try to get ahead of others. It's All Salt's Fault is about selfish behaviour that often remains a taboo in the family circle, where nothing is done about it and people get away with it. Hence, in order to live with greater awareness, we need to pay closer attention to how we behave.
The animation itself is very impressive. How did you work on it, technically?
The film was made using a traditional technique, where each frame was painted on paper with gouache. I did it with a very small team, just eight of us, and we worked on it for about two years. The animation process itself took nearly twenty months. Considering the technique I decided to use, it simply had to take the longest. The first thing after making the storyboard and animatic was to paint each frame on paper. Then we coloured it with gouache, a paint similar to watercolour but slightly thicker. Then all these images went through a process of scanning, compositing and digital editing, and we finished with the music and sound layer. The film was funded by the Colombian Film Fund.
What is the biggest challenge when making a film like It's All Salt's Fault?
For me the main challenge, in the context of independent filmmakers, is obtaining funding and, even more so, recouping the investment made. I love working on short films, but I'm currently at a point where I don't know how those investments are supposed to come back to me. It's a difficult issue when it comes to short films, which is sad because there are a lot of great shorts made by incredibly talented people every year.
Do you think animation is an appropriate language for tackling serious, complex subjects?
Definitely. Animation goes way beyond dealing with children stories or talking about invented, beautiful, fantastical worlds. I firmly believe that it also has the potential to tell more serious, multi-layered human stories that can be interpreted in different ways. All our imagination is used to convey feelings, emotions. It gives the artist a wider spectrum of means of expression then live-action film. I also think that – because of the visual power – animation stays more alive in the mind of the viewer.
Is that why you chose animation as your form of expression?
Animation came up very early in my university education as a powerful source of storytelling, as well as a medium that was within my reach. Without the need for a big budget or a team. These were the first impulses which encouraged me to pursue this form of filmmaking art. Over time, I realised that it was the most personal and unique way I could tell my stories and express myself. The visual style of animation has a unique grace and gives a sense of freedom that I don't get with live-action film. Since it wasn't a specialized university course dedicated to this form only, I started experimenting with short animations to simply learn it. The result was my graduation film Añejo. Since then, I have made several shorts, including It's All Salt's Fault.
Interviewed by Kuba Armata