Interview
Portuguese restlessness. David Pinheiro Vicente, the director of The Lamb of God, as interviewed by Kuba Armata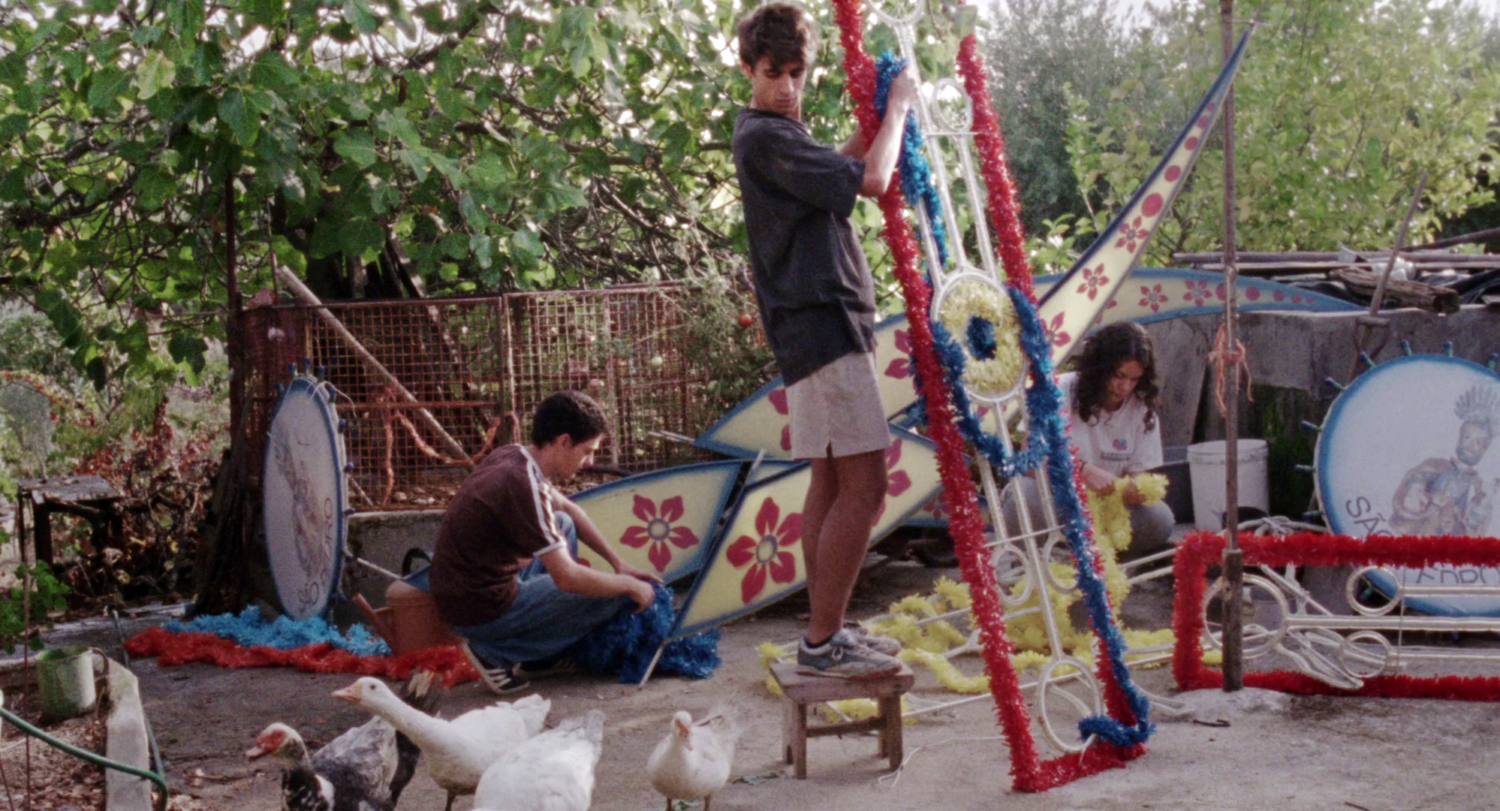 Kuba Armata: Before The Lamb of God made it to the Ale Kino! International Young Audience Film Festival, it was selected for Cannes in 2020. Unfortunately, due to the pandemic reality, the most important of all European film festivals did not take place in its traditional format. Was this a big disappointment for you?
David Pinheiro Vicente: I managed to go to Cannes at the time, because although the festival as such didn't take place, a smaller three-day event was held. There were some features screened and, luckily for me, a whole selection of short films. Of course, it was a quiet event, completely different from what we are used to when we think of the Cannes Festival. So, in a way I might talk about a disappointment, but overall, I see it as a bittersweet experience. When I found out that my film had been selected, we were just adapting to a new, pandemic reality. There were many unknowns. Ultimately, although there were a lot of restrictions and limitations in place at the event itself, we enjoyed ourselves and appreciated the time we spent together. Also, I did return to the "proper" Cannes last year to present the idea for my new film.
Tell us more about the project. What stage are you at?
I'm currently writing the script, so it's more of a preliminary phase of the whole thing. It will be my feature-length debut. A Portuguese production, although I also have a French producer on board so, as part of my residency, I was able to work on the project in Paris for a while. But it will take a while before this film is ready. The Lamb of God, on the other hand, is my first professional short film, apart my graduation work. In fact, that was the first time I had to face all the challenges of filmmaking, including managing the budget reasonably.
Telling a story in a very limited time – how serious a challenge is that?
I think the big challenge is to do it the right way. Often short films, because of their limitations, feel as if they are an undeveloped part of a larger whole. As if the director had only told one act and then had to finish. It seems to me that sometimes it is not easy to adapt a story to such a structure, based on some sort of minimalism, after all. On the other hand, a smaller scale of production also simplifies certain things.
So what was it like with the story that you tell through The Lamb of God?
The story is largely based on my father's memories he told me about. He grew up in a small village in the interior of the country. Personally, I am not from there, but when I was young, I used to spend my summer holidays in his homeplace. So I combined my memories with his stories and filtered them through my own sensitivity. Interestingly enough, I shot the film in the very house – now abandoned – in which my father grew up. I just had to adapt it slightly for the film. An important inspiration, which may also explain some of the violence or restlessness associated with the story, were the rather dark traditional Portuguese stories and folklore.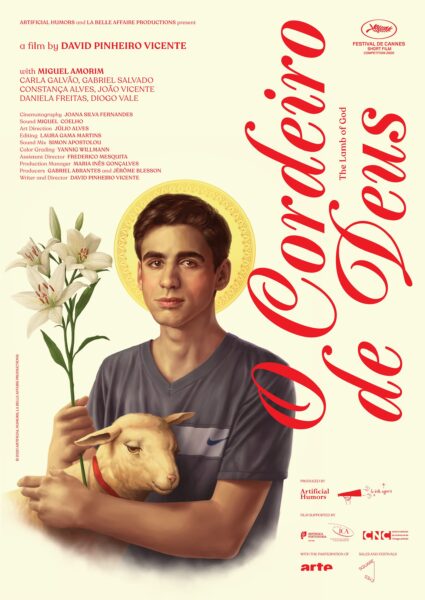 Could you tell us a bit more about it?
There is a lot of violence in our tales, they can make people feel confused, anxious. Those stories are often about life in a small village, where suddenly something strange or violent happens. I found it very interesting, so while preparing for The Lamb of God, I decided to explore the subject more profoundly. I was also very much under the influence of the work of Paula Rego, a Portuguese painter, who likes to use these traditions and our folklore in her art. I thought a lot about what elements define such stories.
Within fifteen minutes of your film, you address many themes, such as family ties, the relationship with nature, responsibility, violence, erotic tension. Which of these did you think about at the very beginning when you were writing the script?
At first, I was fascinated by the concept of a certain powerlessness. I wanted to show a protagonist who is aware of the passing days, of what is happening, but at the same time feels he can't do much about it. He has no control over the course of events. This was the idea I wanted to explore in the script. Especially in the context of family relationships – with his mother or his brother. And when I started exploring the tales, the traditional legends I mentioned before, I really wanted their atmosphere to translate into the one in the film. On the one hand I felt it would be very Portuguese, on the other – I wanted it to show more than just this one story. The elements in the background also became important – religion, festivity, music. In The Lamb of God, the viewer has access to several themes, but I wanted them to put those pieces together on their own.
Mystery strongly defines this film.
Definitely. The aesthetics of horror films in general is one I feel connected to – especially the classics from the 70s and 80s, such as John Carpenter's Halloween or Sean S. Cunningham's Friday the 13th. In The Lamb of God, I wanted to include some elements characteristic of this aesthetic. Especially in the layer of sound. Maybe sometimes it's even a bit exaggerated, but I was interested in such means of building tension. These are the films that play with the idea of fear, but from a child's point of view, which you don't really see in cinema today anymore.
You mentioned the sound, but the image is also an important component of building the dense atmosphere of your film.
What is extremely significant is that, once again, I had the opportunity to work with an amazingly talented cinematographer – Joana Silva Fernandes. She created a very interesting, not entirely realistic image where we could experiment a bit with colours. I think this was closely related with the very concept of the script – i.e. the intention to build the story up from small pieces. I wanted to give the viewer the impression of sitting with my characters in the room or at the table, so that they could not grasp the whole space. This in turn was determined by the claustrophobic atmosphere of the place where we were shooting.
You mentioned that this is familiar territory for you.
Yes, it is a small Portuguese village, situated – if you look at the map – not far from the Spanish border. It is a beautiful, yet austere, and quite a typical place for these regions. As I mentioned, my father grew up in this house. My grandmother, on the other hand, still lives in another building at the same street. I remember that when I went there, I felt slightly uncomfortable. Perhaps because I was a stranger. I was not used to the heat, the people living there, although they were very nice to me. The distance I felt was probably caused by the fact that I myself grew up somewhere else. That is why it was easier for me to tell this story. Because I didn't identify with it that much.
And what kind of cinema do you identify with?
I would say my inspirations are quite diverse. When I was making The Lamb of God, I was definitely thinking about Lucrecia Martel. She is one of my favourite directors, whose work I feel a strong connection to. Michael Haneke's cinema is also important to me. I recently discovered Christian Petzold, whose films I have enjoyed very much. Claire Denis is another important director for me. There are many European artists, but also, for example, Sofia Coppola or Robert Altman.
Interview by Kuba Armata